Founded in 2009, Guangzhou Zifriend Communicate Technology Co.Ltd has been the leading manufacturer of screen protectors for consumer electronic devices for over 12 years.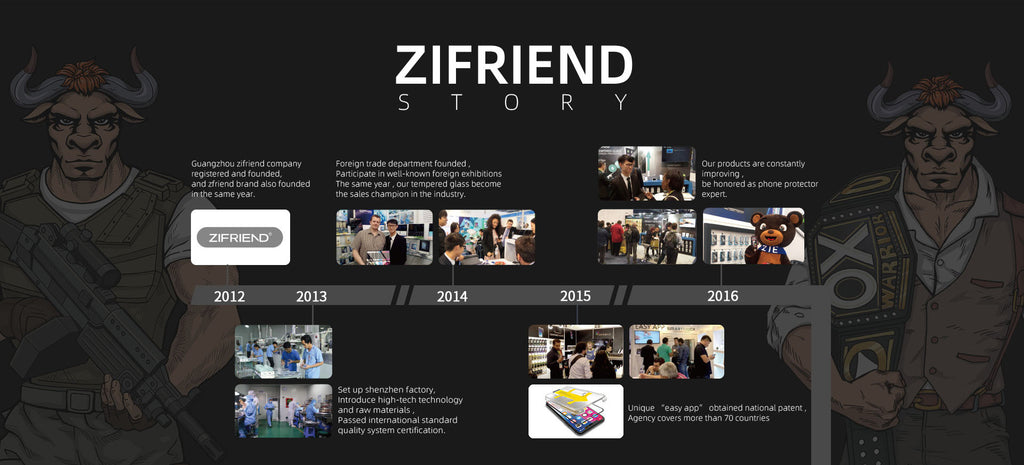 Our main product covers a wide range of premium screen protectors with installation tool, including regular clear glass, silk printing black edge glass, 3D full cover glass, self-healing TPU, PMMA with, cutting machine, etc.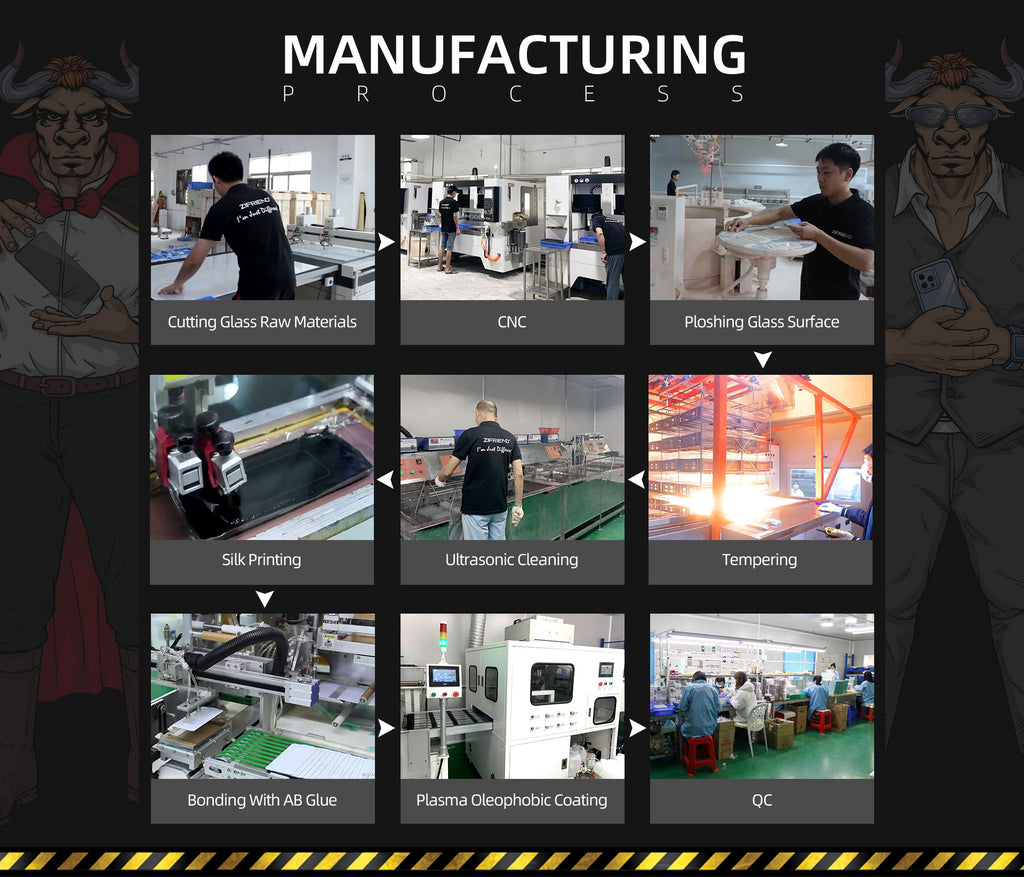 With the contribution of our powerful R&D team, we exclusively own 27 product patents globally. Our best-selling, patented EasyApp series product is with a sales volume of over 38400,000Pcs globally. This EasyApp series product is user-friendly and helps more than 300 customers and brands achieve great business online and offline.
 
We offer professional free OEM design service, with the fastest sample ready in 3 days by urgent request. Our design team can also support providing or making quality product pictures and videos for customers' marketing activities.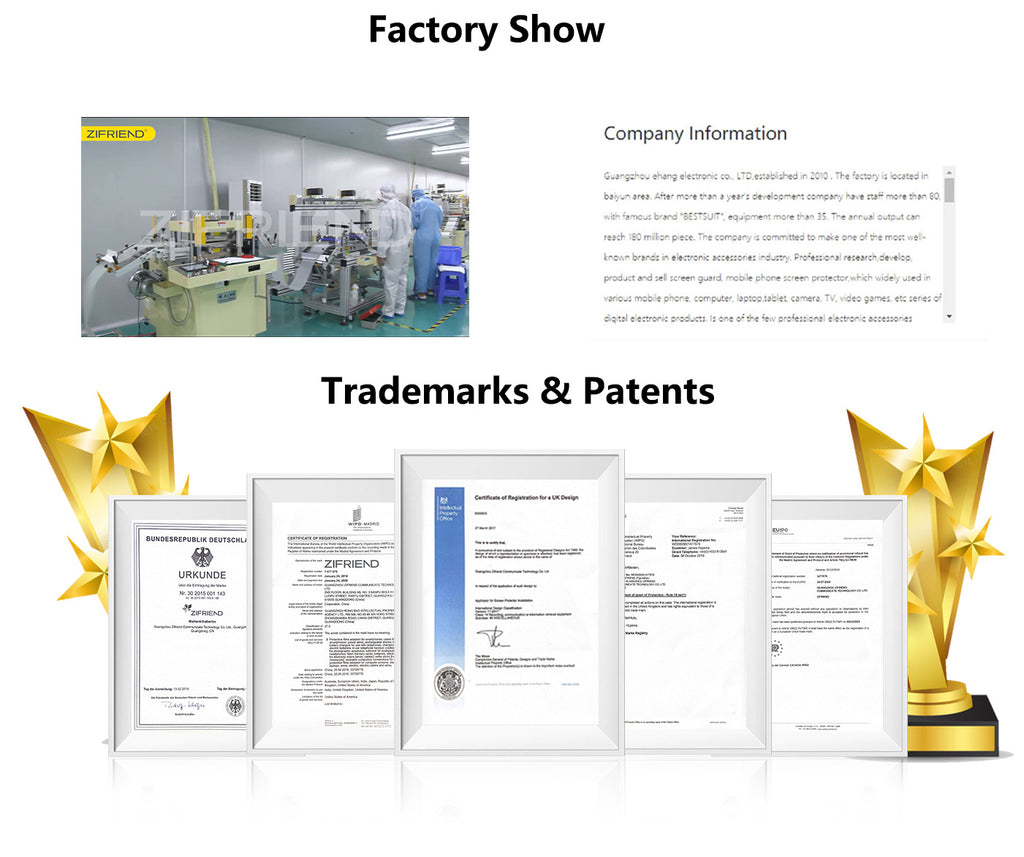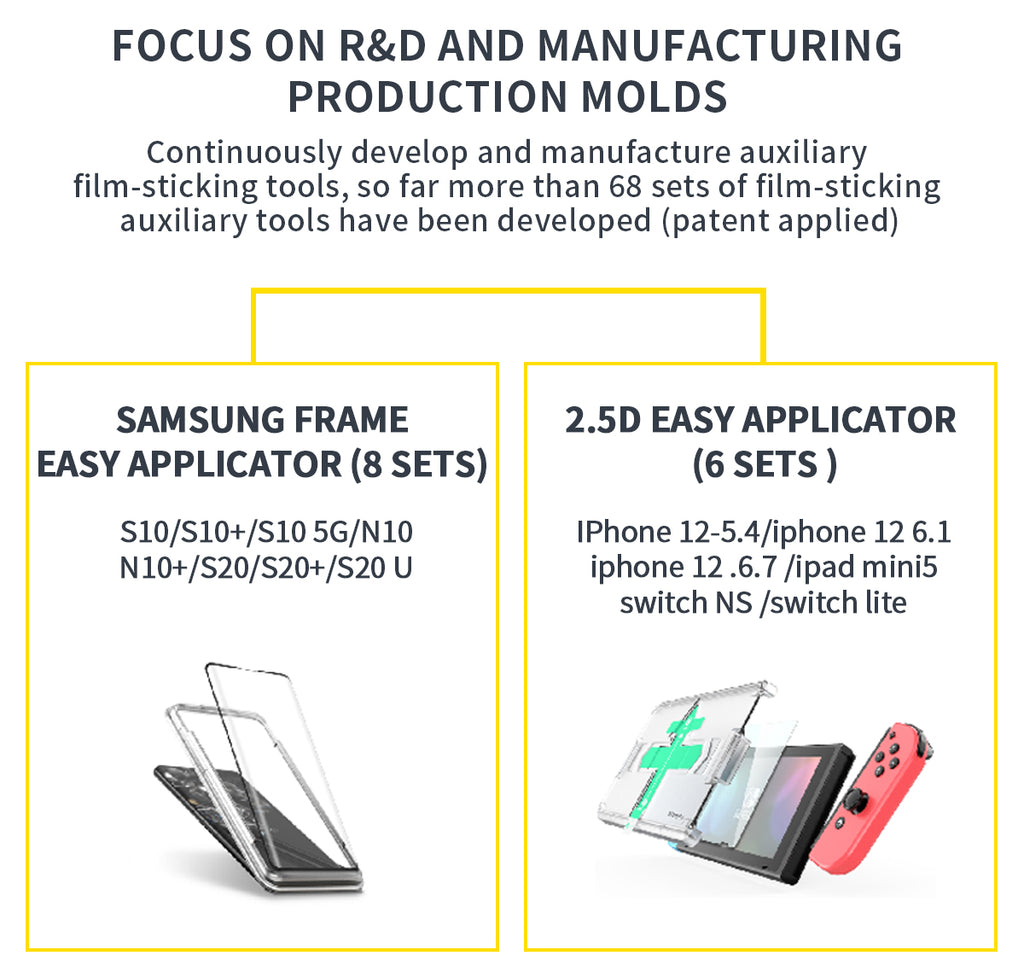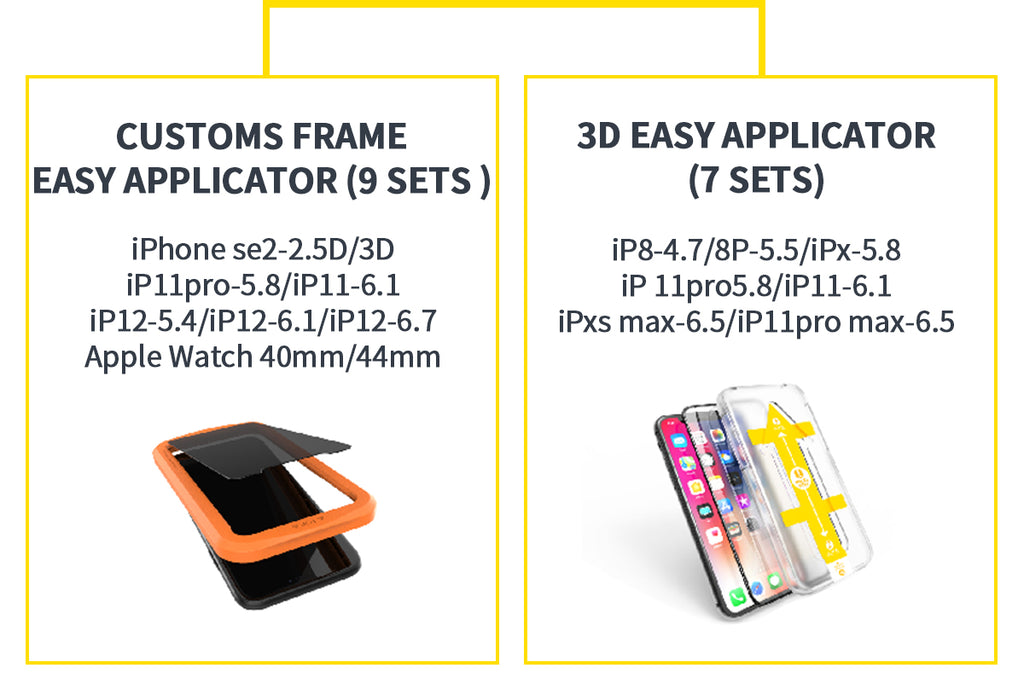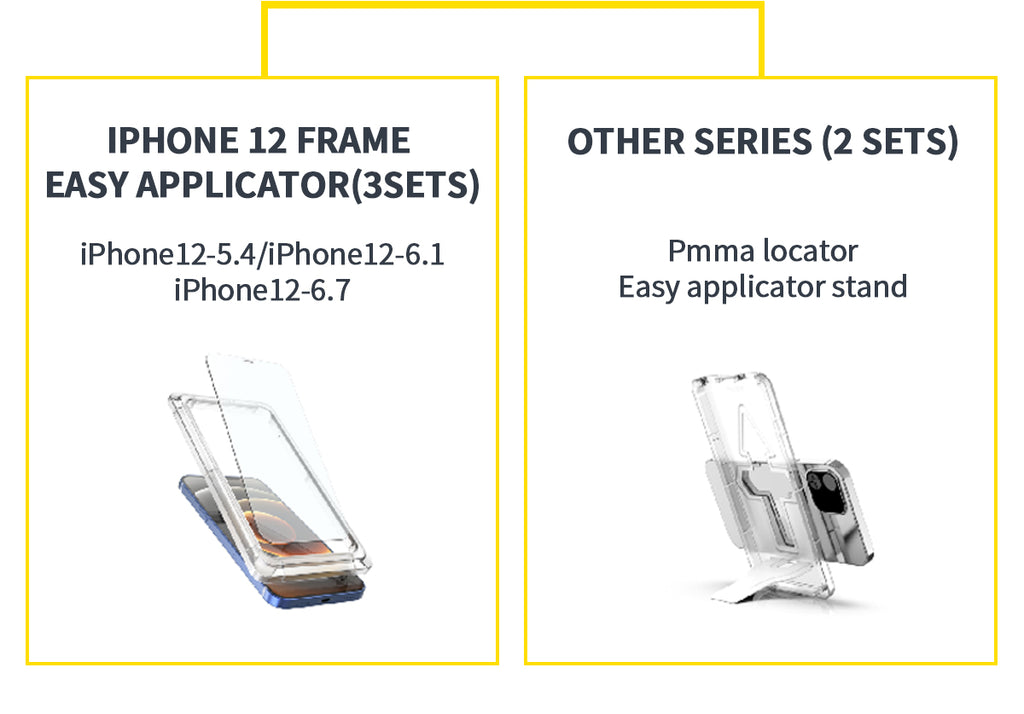 With the rapid growth of our company, our monthly production and supply capacity of screen protectors reaches approx 10,000,000Pcs, which contributes excellent advantage to meet customers' need and guarantee more on orders' delivery time.
 
Together with our reliable quality management and professional team, our screen protector product is widely exported to more than 100 countries such as the USA, Mexico, Brazil, Colombia, Germany, UK, France, Holland, Sweden, Poland, Russia, Japan, Korea, Thailand, Indonesia, UAE, Saudi Arabia, South Africa and so on.
Zifriend looks forward to working with you, and growing together with you.